5 Unusual Garden Features to Transform Your Space
Gardens are one of the most important areas of every property, and it's key that we make the most of them. 
With this in mind, injecting some of your own personality into the space is a great way to make it your own. The team here at Easigrass Northants are landscaping specialists and have put together a handy guide of five unusual garden features that can help transform your garden. 
If you're looking for imaginative, quirky ways to elevate your outdoor space, make it the perfect place to relax, make memories and spend time with your loved ones, read on to find out more. 
Use Old Boots As Plant Pots
Up-cycling is a great way to make use of old garden furniture or appliances you may not need anymore. While most people may think of up-cycling the likes of pallets, benches or even old tyres, one thing that may come as a surprise is boots. 
Whether it's worn wellingtons or haggard hiking shoes, your old boots could make for the perfect place to pot flowers and other plants. Simply weigh the boot down with something heavy (stones are a good choice) before filling it up with soil. Then, you can plant your seeds and find a spot in the garden where they'll get the optimum amount of light. 
It's worthwhile adding drainage holes to the boots, and you might also want to glue the boots down to a piece of wood to keep them in place.
Play Features For Your Dog
Your garden is a place for all the family to enjoy – and this includes your furry friends. If you're a dog owner, you'll know how much they love spending time outdoors. So, why not give your pooch even more enjoyment by installing garden features specifically for them?
This could be elevated platforms or tables for your dog to stand on and survey the area, tunnels for them to run through or even doggie seesaws to keep them agile.  
If you do have dogs, then having pet-friendly grass installed is also important. The artificial grass for dogs and pets that the team at Easigrass Northants supplies is mud-free and includes an odour-controlled layer, which means it won't leave behind any unpleasant smells when your pet goes to the toilet. 
Make Your Fence Do More
For many homeowners, a garden fence is just that – a fence. However, with some innovative thinking, you can incorporate your fence into the overall design of your garden and give your outdoor space a boost in the process. 
You could transform your garden fence into a living wall by adding a variety of flowers, vines and plants to the panelling or, if possible, even place shelving on the fence for potted plants. Whatever the case, utilising a fence in this way can bring more life even to smaller gardens.   
A Playground For Kids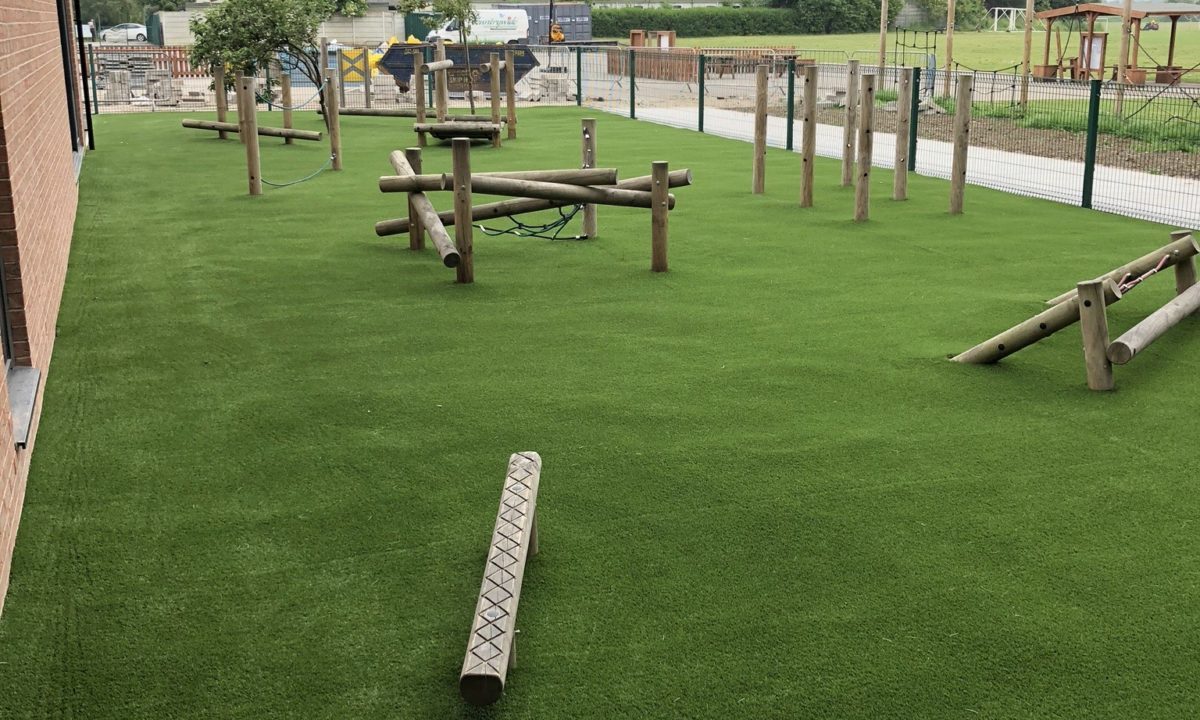 As mentioned earlier, everyone in your household should be able to make the most of your garden. And this should include children. 
While kids are often satisfied with just being outdoors, if you want to help their imagination run wild even more, building a playground in your garden is a fantastic choice – and it's sure to win you some brownie points with the little ones, too. 
To do this, it's important to have some child-friendly grass installed. At Easigrass Northants, our artificial grass for schools is also perfect for gardens. Not only does it look fantastic, but it comes with a shock absorbent system so children will be safe while taking part in the rough and tumble that play can sometimes bring.
Putting Greens
Not many back gardens are likely to come with their own putting green, but if you're a golf aficionado you'll know only too well that practice makes perfect when it comes to your short game. 
A garden green is a great way to while away the hours and improve your putting so next time you're out on a real course, you can hopefully clinch the win and impress your friends. 
We provide award-winning artificial grass for golf to customers in a variety of gradients and depths, and we'll tailor the grass specifically to your property's specifications. Plus, our products are water resistant and can withstand heavy rainfall, so you won't need to worry about your green becoming waterlogged.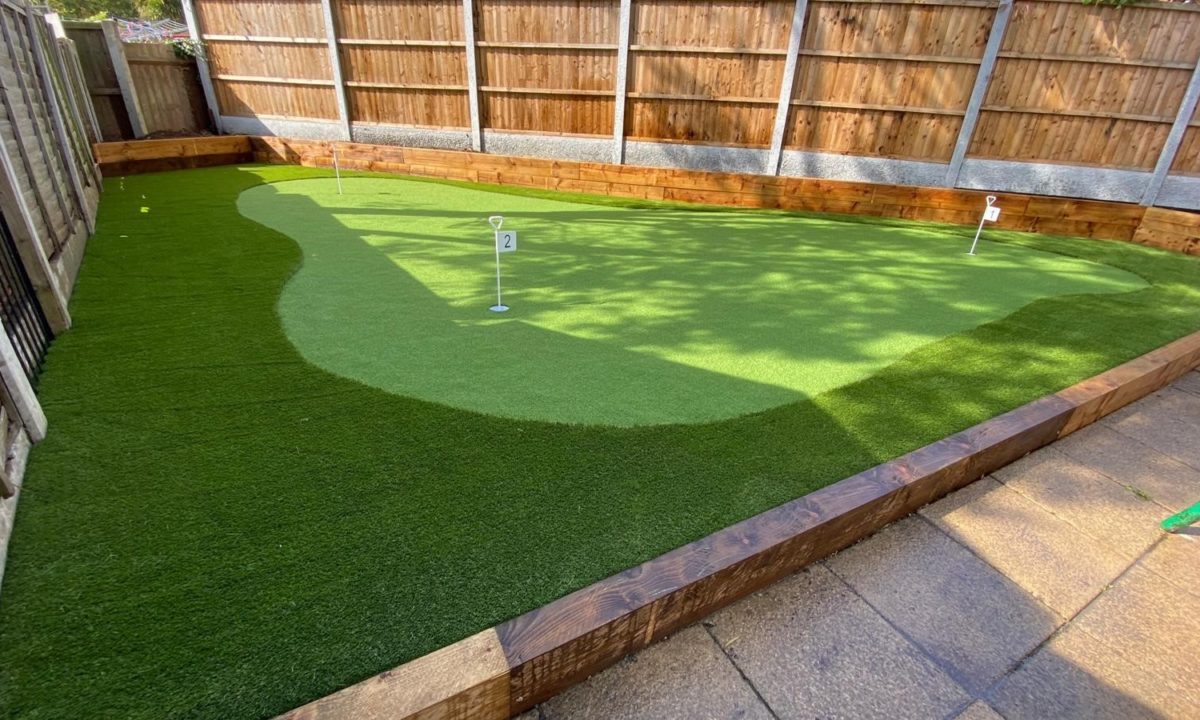 These are just a few examples of unusual garden features that can transform your outdoor space. However, there is so much more you can do to make your garden unique to you and your property; your only limit is your imagination. Whether you want a bold garden or a more conventional space, luscious and award-winning artificial grass from Easigrass Northants is a great way to complement your garden's design.
All of our products are low-maintenance, long-lasting and suitable for every kind of outdoor space. Operating across Northampton, Milton Keynes, Bedford, and beyond, get in touch with our team today to find out more.